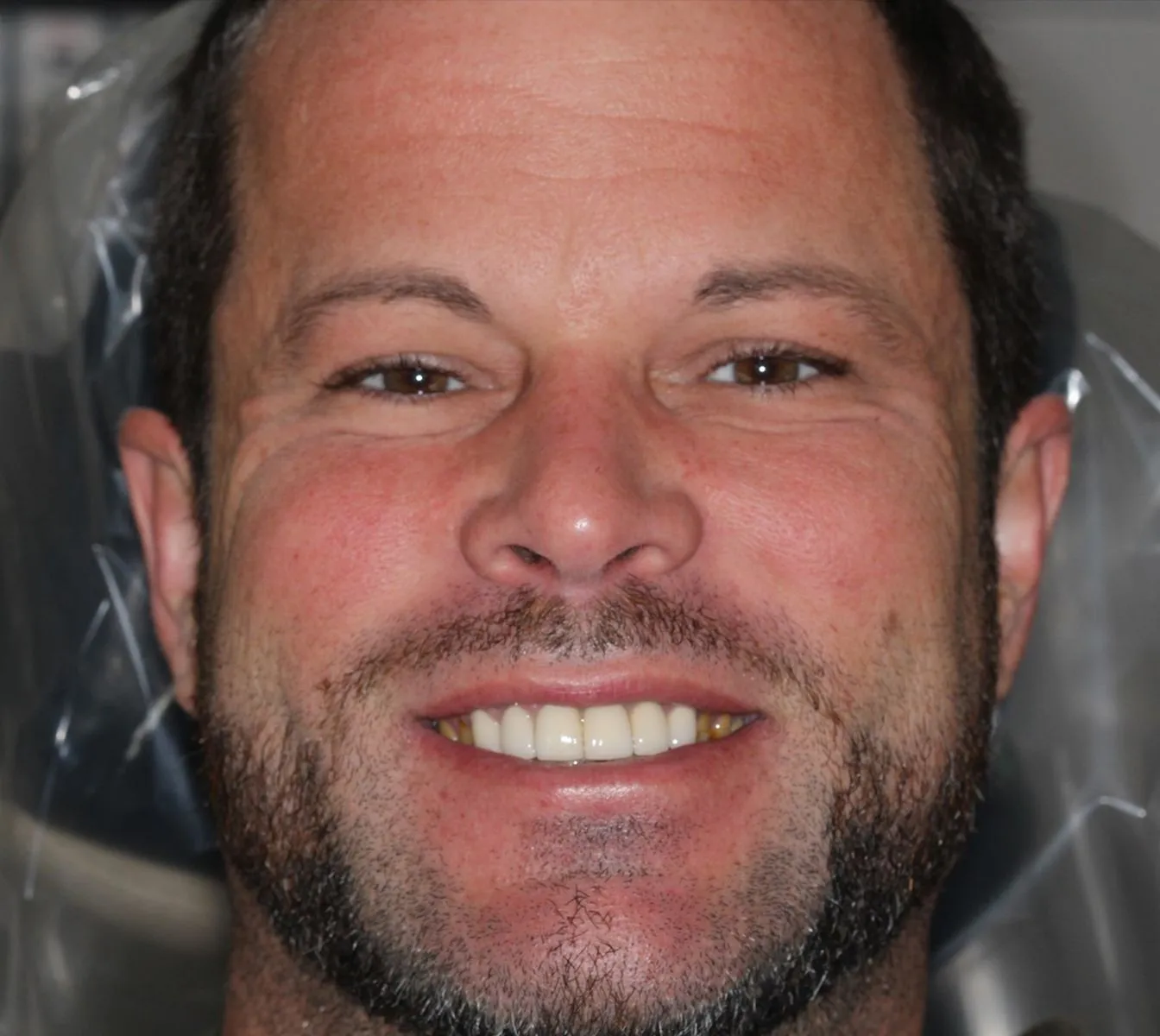 Before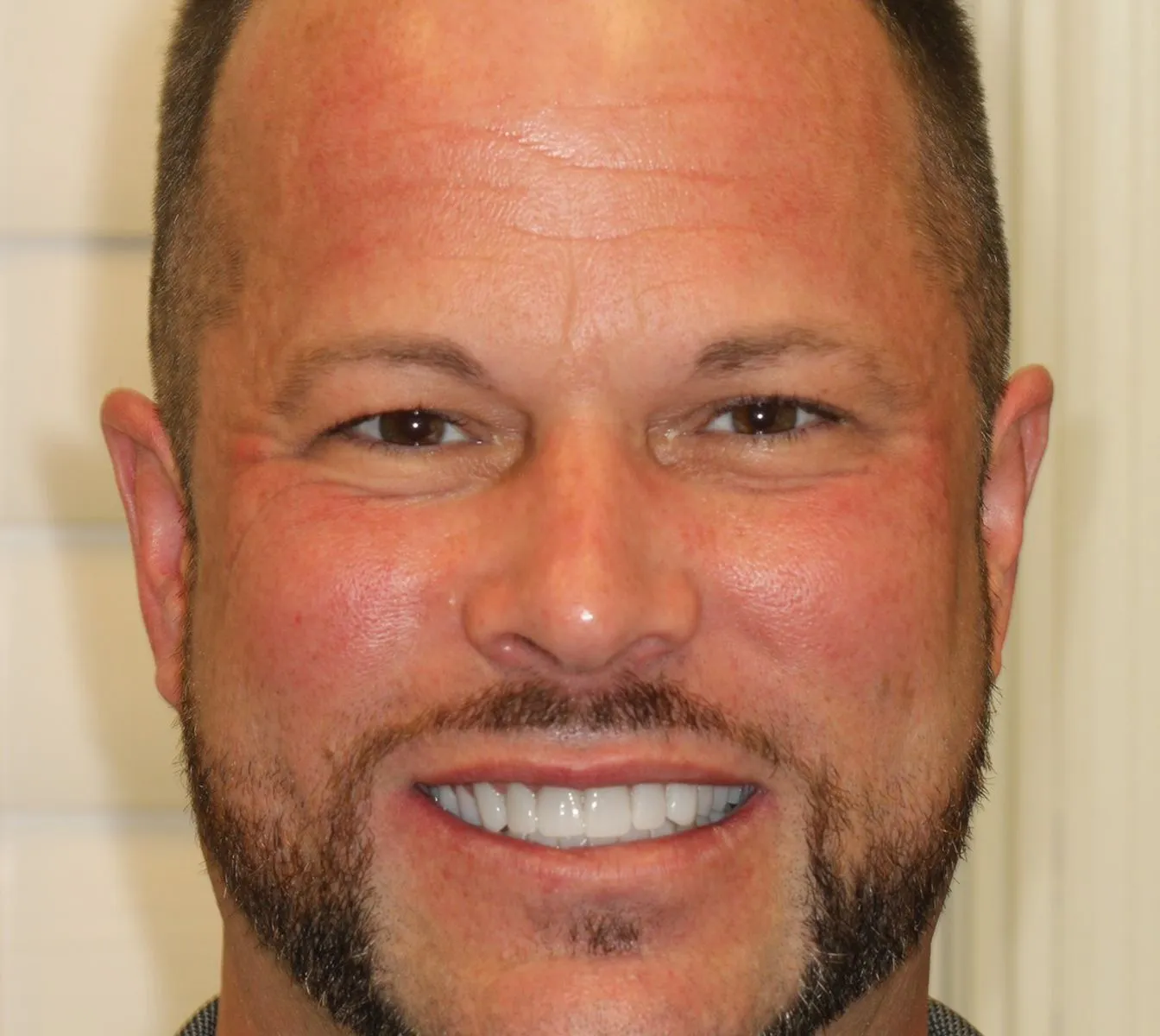 After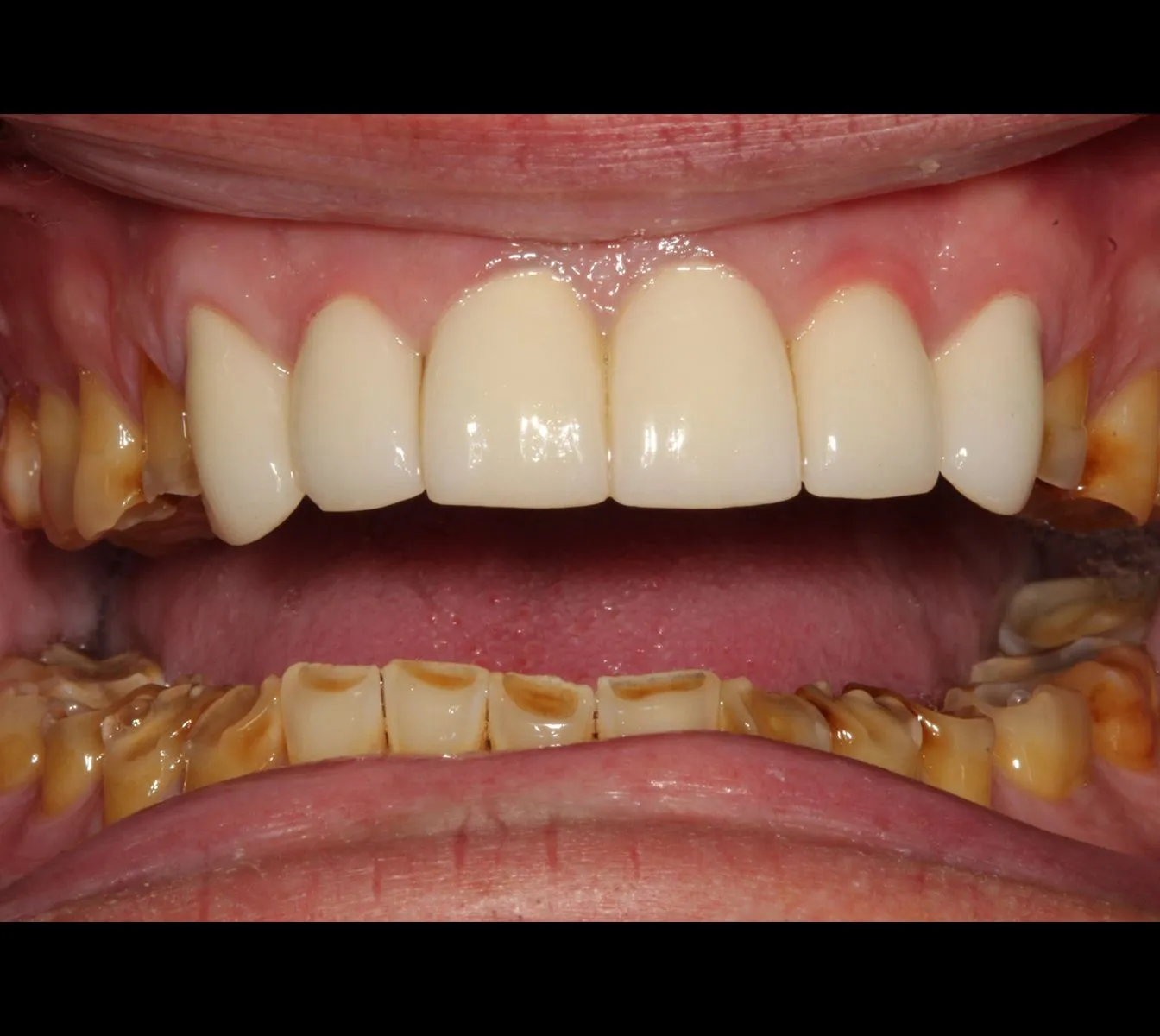 Before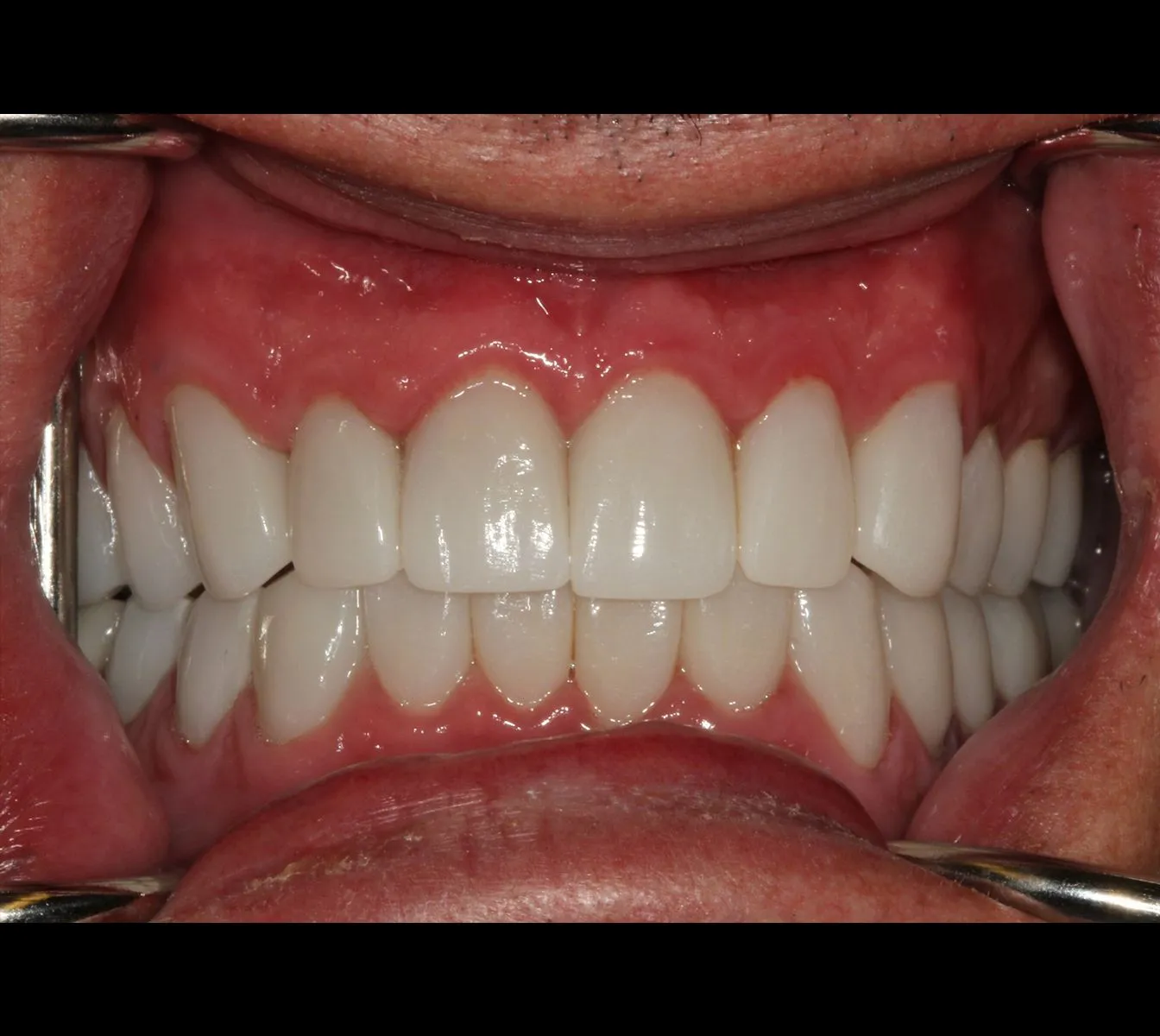 After
Trip came to us towards the beginning of the year 2017, with a few concerns and a picture in his head of what he wanted his lifetime smile to look like. Previously, a few years ago, Trip had all six upper anterior teeth restored with porcelain crowns. As you can see in the before and after pictures, his front six teeth stood out from all of the other teeth in length, shade, and even shape. After seeing that Trip had very devastating wear on both upper and lower teeth, and a history of continuous grinding, we knew that porcelain restorations were needed. Dr. Beasley met with Trip in the hopes of finding a treatment plan that best fit his needs. Dr. Beasley had to open and level Trips bite as well as lengthen the teeth; we were even able to change the tooth shade to a color that Trip had handpicked himself. This case was completed with over full coverage porcelain crowns. Trip was comfortable and proud of his new SMILE! All procedures presented in this case were done in our office by Dr. Beasley.

Before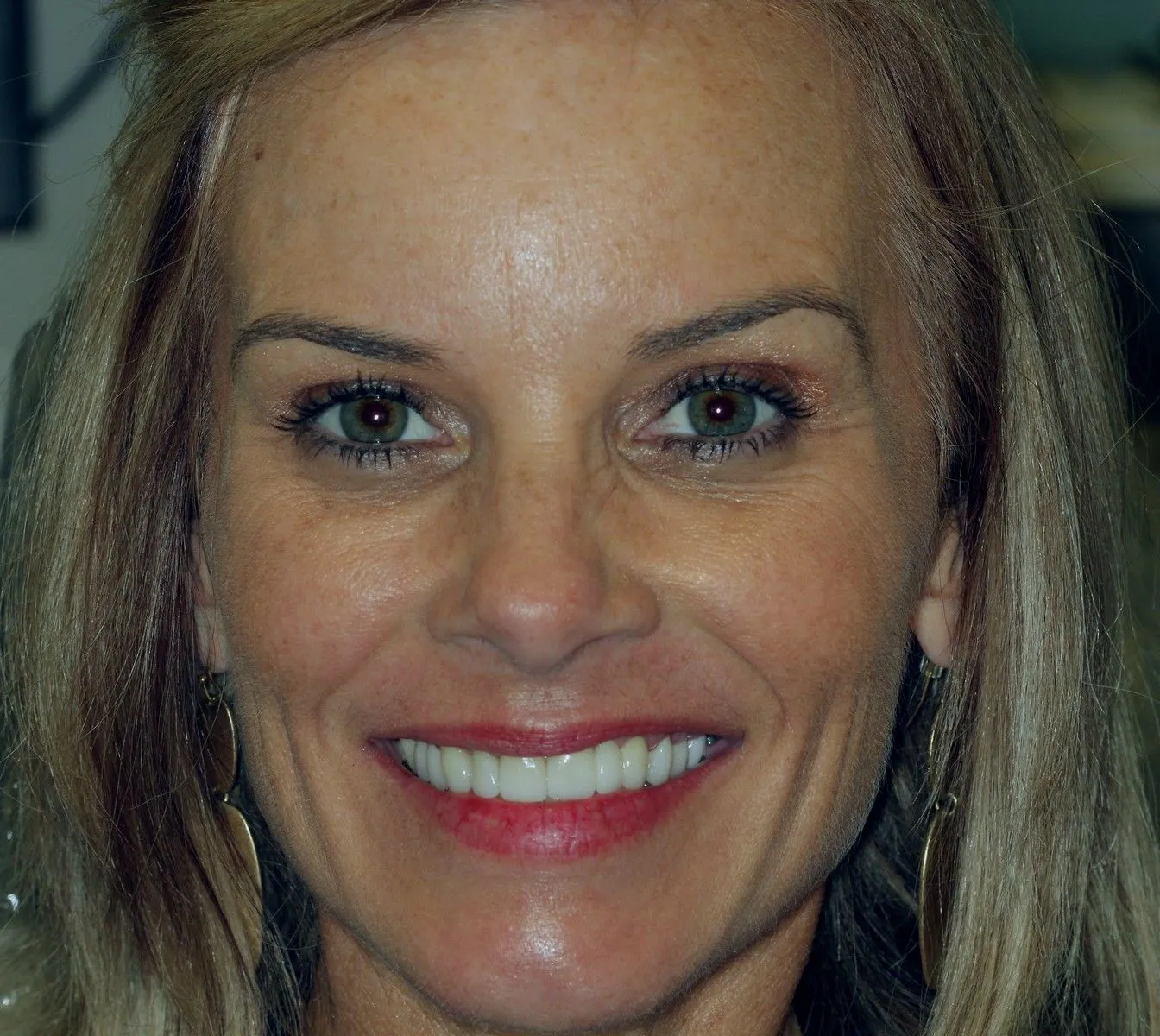 After
After being a patient in our practice since 2008, Wendy recently decided she was ready to improve her smile. She was congenitally missing her upper left lateral incisor and had a gummy, asymmetrical smile. She had several porcelain crowns placed over the years by other dentists at different times that did not match. At full smile, Wendy had more gum tissue display on her left side. To correct these problems Dr. Beasley performed crown lengthening surgery (a gum tissue lift) for a more balanced smile. Approximately 6 weeks after the tissue lift surgery, Wendy's teeth were prepped for porcelain restorations using a combination of veneers, crowns, and a bridge to restore her smile. All procedures in this case were performed in our office by Dr. Beasley.
See Our Complete LIST OF SERVICES.