Huntsville, AL Botox Treatments by Dr. Beasley
Botox® is a simple non-surgical treatment for treating age-related wrinkles. For over 20 years it has been used to help women look years younger in as little as three days. Its safety is well-established. Dr. Beasley is certified to provide facial Botox cosmetic treatment in his dental practice. His mentor and instructor, Dr. Warren Roberts of the Pacific Training Institute in Vancouver, British Columbia, (www.ptifa.com) performs more Botox procedures that any other dentist in Canada and has trained hundreds of dentists and physicians on how to achieve amazing cosmetic improvements with Botox.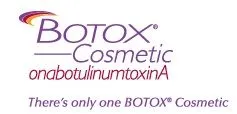 Dr. Beasley's Botox Procedure
Dr. Beasley's unique approach to treatment involves studying a series of up to 29 pre-treatment photographs and marking the patient's facial anatomic landmarks, muscles, and injection sites. Finally, but most importantly is to follow up all Botox injections 2 weeks later and take additional photos to analyze the results to determine if "tweaking" or other modifications need to be made. These important steps are typically not taken by other practitioners who do Botox. This special technique when combined with the gentle touch that a dentist like Dr. Beasley has to give almost painless injections can give his patients an exceptional result with Botox cosmetic. If you are interested in a consultation to see if Botox is right for you, request an appointment with our office.
How Botox Works
Botox is a neuromuscular inhibitor. That means it relaxes the muscles that create tension lines and creases in the face. Notice how the deep creases between her eyes made her look angry. By relaxing those muscles it makes her look so much more relaxed and pleasant. Generally it takes about three to five days to take effect, however in some cases it may take as long as two weeks. The effect isn't permanent, so repeat treatments are needed every 3 to 4 months.
Common Botox Procedures Performed by Dr. Brad Beasley
are:
Botox Brow Lift
Crow's Feet
Glabella (1's, 11's, or 111's)
High Smile Line Correction (Gummy Smile)
Forehead
Decatur, Athens, Huntsville, Alabama Botox Patients
Here are just a few examples of what Dr. Beasley can do with Botox.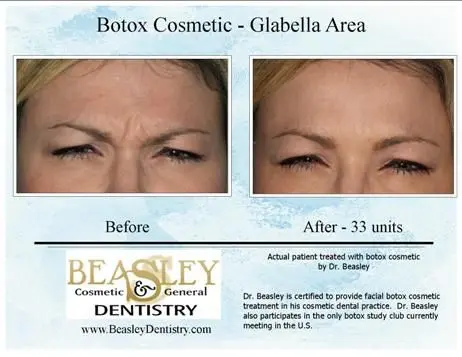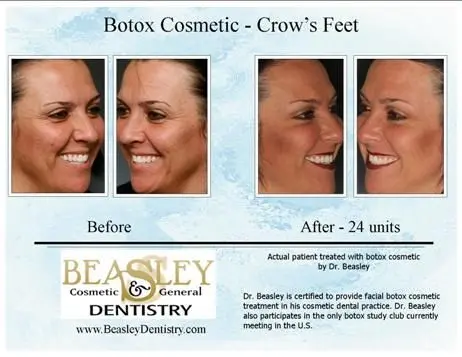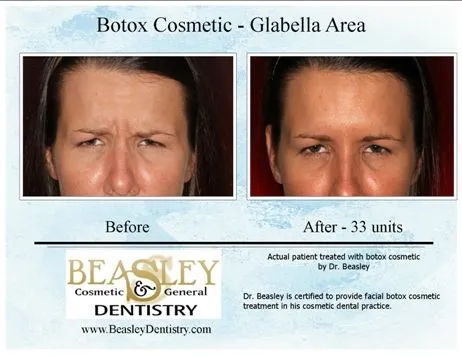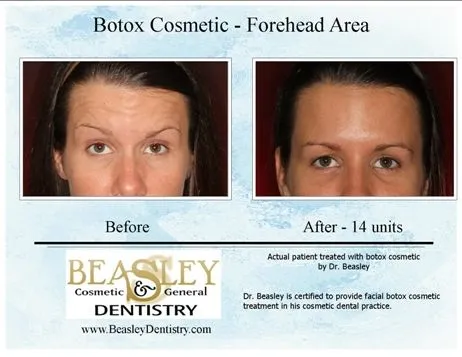 For more information on Botox Treatments from Dr. Beasley in Athens or Huntsville, AL please call (888) 860-5114 for your appointment today!