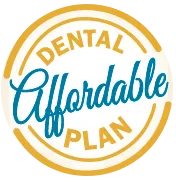 Download PDF of Affordable Dental Plan Details
Don't Have Dental Insurance? Not a Problem with Our Affordable Dental Plan
The Beasley Affordable Dental Plan is an annual reduced-fee savings plan for families and individuals that allows all members to receive quality dental services at greatly reduced prices. This plan is designed to provide affordability and greater access to quality dental care for those patients without conventional dental insurance. This is not a dental insurance plan and benefits are only available for use at this office.
Benefits of the Beasley Affordable Dental Plan:
Benefits begin immediately upon registration!
Complete control of your benefits!
Never hassle with your dental insurance company again!
Low monthly or yearly payments. You decide!
Freedom to choose your treatment plan!
No more estimates! Get exact pricing!
Never get denied coverage again!
Never put off dental emergencies again!
No yearly maximums!
No deductibles!
No waiting periods to begin treatment!
No pre-existing condition limitations!
No preauthorization requirements!
No claim forms!
No more making dental treatment decisions based on what your insurance plan covers!